Open Play Daycare Facility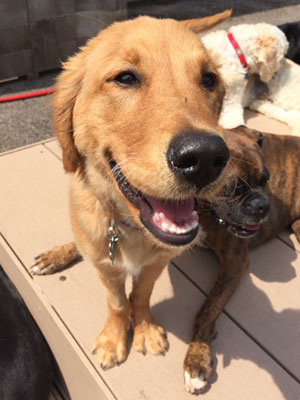 Get the Energy Out! Great dog owners know that "a tired dog is a well behaved dog!" And that is what Go Fetch Delivers day in, and day out! When you work long hours, you want to make sure your furry friend is in good hands. Go Fetch Services is the perfect dog day care for you. We offer affordable and reliable dog sitting services.
Daycare You Can Rely On
We open at 6:30 a.m. and close at 7:00 p.m. to allow dog owners to work long days and pick up a very tired pooch on their way home. Making dog ownership easier than ever before, our staff are experts at animal management and make it fun as possible at the same time! Our daycare dogs play all day uninterrupted until you arrive to retrieve them at day's end. Regular daycare services are provided Monday thru Friday every week of the year and also on weekends.
Daycare Benefits:
Socialized Dogs are Very Well Behaved
Excess Energy are the Root Cause of Dog Disobedience
30% of Dogs Today are Overweight and Under-Exercise
No More Long Days in Cages for Your Dog