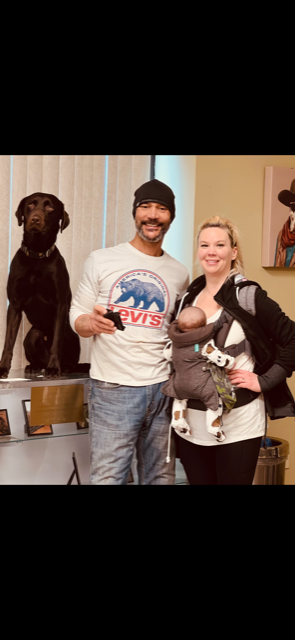 Welcome to the wonderful world of Go Fetch Services! Born out of the brilliant minds of Matt Ramsey, a noble U.S. Army Veteran and former wizard of the IT realm, and the equally visionary Stephanie Carson, Go Fetch first opened its welcoming doors to furry friends in 2002. Matt, driven by an unshakeable desire, dreamed of forging the perfect haven for dogs. A paradise where the majestic creatures could romp freely, allowing their spirits to soar rather than being confined to cages or being restricted to brief, impersonal walks while their human families voyaged away on trips.
Envision, if you will, a realm built from love, care, and an in-depth understanding of our canine comrades. That's precisely what Matt aimed to build, and oh boy, did he hit the mark! The Go Fetch philosophy is a beautiful tapestry, woven from Mr. Ramsey's unique priorities and goals for providing not just good care, but the RIGHT care – the kind that has tails wagging, tongues lolling, and eyes sparkling with joy.
What are we about, you ask? Well, at Go Fetch, we have some pretty clear objectives. We're all about safety – that comes first, no question about it. But we're also about ensuring our lovable guests are not just free from stress but brimming with happiness! We believe that every dog that walks, runs, or bounds through our doors should return home not just well-exercised but also well-socialized! After all, who doesn't love a good chit-chat during a play session, right?
At Go Fetch Services, we ensure our canine guests get to experience doggy nirvana, a place where they can unleash their boundless energy, make friends, and truly feel at home while their families are away. It's not just about running freely, it's about capturing the joy, the excitement, and the companionship that every dog deserves. After a stay with us, they'll be wagging their tails all the way home, eagerly awaiting their next fun-filled visit!